"There is nothing worse than a sharp image of a fuzzy concept."
– Ansel Adams
A beautiful, vibrant picture can captivate your audience, bring your message to life, and illustrate your brand's personality. The best free stock photo sites on the web can work a true miracle. Images from the best stock photo sites can help your reader identify with the message of your blog post or webpage.
Unfortunately, the opposite is true of bad stock photo sites. Bad stock photos can kill an otherwise good presentation, and it's far too common. It's hard to pinpoint exactly what makes a bad stock photo bad, but we all know it when we see it.

We cringe at the sight of stereotypical "business people" posing in contrived office interactions. Sadly, there are only so many functional resources out there for stock photography, and most are well-known and overused. Unless you are getting creative with how you find and search for pictures on big stock photo sites, your competitors are probably finding and using the exact same photos. Don't believe it?
Meet Everywhere Girl
In 2004 Dell and Gateway were locked in a fierce battle over the home PC market. With the new school year right around the corner, both companies invested heavily in ad campaigns to court young academics. The only problem? Both companies used stock photos of the same model, taken from the same photo shoot:
Competing companies using the same stock photo model may sound like a one-in-a-million possibility, but if you've spent time digging in the trenches of popular stock photo sites, you know that 90% of the content is garbage. Good photos on stock sites stand out, and because of that they tend to get used:
and reused:
and reused:
ad infinitum:
If you are using popular mainstream sites to find stock photos, you are risking a competitor using the same content — which could make both of your presentations look cheap and undifferentiated. 
At DocSend, we sell to several different industries. Each industry we target has its own deck and sales collateral formulated to speak to the unique needs of users in that vertical. We've stopped scouring sites like Flickr, iStockPhoto and Shutterstock since most of the offerings on those sites are either overused or outrageously expensive. To keep things affordable while maintaining impeccable quality, we've amassed a collection of the best niche free stock photo sites on the web. All sites featured use Creative Commons 0, meaning you do not need to provide attribution for any of the photos on these sites.
On with the Free Stock Photo Sites!
Why we use it: The pictures are professional-grade and they feature models from diverse cultural backgrounds. If you need to grab photos to represent your ideal customer profile or target demographic, Gratisography has tons of original and stunning photos of models. We're big fans of the urban category, it has a lot of shots of hip young adults. One word of warning: watch out for the search feature at the bottom, it just goes to Shutterstock.
Ideal for: Media and advertising sales, entertainment and consumer technology decks.
Models: Vary widely in age, race and gender.
Some of our favorites:
Bottom line: Great photos of people from all types of backgrounds. There are a few cheesy photos in the mix and you wont find many "professionals" doing "business" in the "office", but this one is worth bookmarking.
Why we use it: If you are pitching to outdoorsy consumer brands, this site has some of the best free nature shots around. It's hard not to go to this site and lose ten minutes of your day browsing around. The indoor shots are a bit hipstery, but there isn't a single low-quality image in the entire library. 
Ideal for: Consumer brands, outdoorsy brands, backgrounds for slides.
Models: Vary widely in age, race and gender.
Some of our favorites:
Bottom line: The photos on Unsplash are top notch. Many of the images of faces are partial, so if you are looking for models that lock eyes with the camera, you may need to find another site. There are almost no pictures that take place in an office, so this may not be a good site if you are looking for B2B settings.
Why we use it: StockSnap photos are sharp and modern, and the native search feature is great:
It allows you to see which photos are the most downloaded and starting to trend – so you can avoid them. Pictures on StockSnap tend to be more business focused than a lot of the free stock photo sites run by artist types. There are some great B2B shots in their library. Scrolling through the site feels like paging through a Williams-Sonoma catalog and National Geographic B-roll. There are also a lot of shots of musical performers and crowds.
Ideal for: B2C, media sales, consumer technology.
Models: Vary widely in age, race and gender.
Some of our favorites:
Bottom line: There's photos of both people in business settings and young hip audiences. If you are building decks for B2B or B2C, you are likely to find something you can use on StockSnap.
Why we use it: Raumrot has some very "instagramy" photos in its collection. It's a bit like scrolling through stills from a Wes Anderson movie. If you are selling to an edgy brand where the stakeholders might own mustache wax, you will want to personalize your pitch deck with images from this sites.
Ideal for: Pitching a hip fedora company.
Models: There are very few photos of people, it's mainly objects.
Some of our favorites:

Bottom line: Did we mention that we knew about Raumrot before it was cool?
Why we use it: Moveast is the photo journal of one person's adventures through Asia Pacific. If you are selling to advertisers based in APAC or EMEA, this could be your new go-to resource for stock photography. The pictures take place in trendy settings and have a natural and unforced feel. The photographer behind the site goes to a lot of hip events, like music festivals and nights out at popular clubs, so the pictures are unique and fun. If you are working with health and lifestyle brands, there are images from triathlons and professional soccer games as well.
Ideal for: Pitching to businesses in EMEA, APAC and lifestyle/sports & fitness brands.
Models: As expected, extremely diverse and multicultural. 
Some of our favorites:
Bottom line: This is a great site and the photos have a ton of character. Not all of the shots are perfect and every now and then a fuzzy or slightly grainy one makes it on to the site.
Why we use it: Barn Images is constantly updated, and after spending a ton of time on stock photo sites it is one of the few that doesn't give us "image deja vu". The photos you see on Barn Images don't appear frequently on other popular niche stock photo sites. There is no search feature, but the site has some helpful categories. The lifestyle, objects and people sections are our favorites. Overall, the images look great, but some have the Instagram filter look that is currently popular but soon to be dated.
Ideal for: Lifestyle brands and advertisers courting young buyers.
Models: The models on this site are young, they look to be in their 20s and 30s.
Some of our favorites:
Bottom line: Sharp photography that feels authentic.
Why we use it: ISO republic has a European vibe. The internal search feature doesn't work great, but the categories in the top nav are helpful. Our favorite categories are People, Urban and Various (which has a fair amount of tech and tech inspired photos in it). If you are working in major metropolitan markets, ISO Republic has photos from a lot of popular destinations that don't feel hackneyed. However, there aren't that many photos on the site overall.
Ideal for: Companies targeting EMEA and young, hip, urban audiences.
Models: A wide variety of different cultures, ages and creeds, but a lot of the subject's faces are hidden.
Some of our favorites:
Bottom line: Very hip photography. Even if you don't find what you are looking for here, this is a great site to get some inspiration 😉
Why we use it: This site features great nature shots and cityscapes. If you have time to kill, this site has some diamonds in the rough. Just don't expect to find gold right away as it can be a bit hard to navigate.
Ideal for: Lifestyle brands
Models: Very few images of people.
Some of our favorites:
Bottom line: There's a lot of great background shots, but nothing business related. This site could be good for consumer brands, but its focus is on the art behind the photos, not making useable stock photos for businesses.
Why we use it:  The photos on pexels are diverse in terms of style, color, geography and subject. The search functionality isn't great — we prefer to just scroll through the site for images rather than searching. Most of the other sites in this write up have a very particular feel or style, they give off a particular vibe. Pexels doesn't have any particular vibe — it's an amalgam of pictures, but all of the photos are very high quality and completely free to use.
Ideal for: General use.
Models: Diverse.
Some of our favorites:
Bottom line: With such a large selection of free professional-grade photos, it's hard to go wrong with Pexels.
Why we use it:  The free outlet for a larger paid stock photo business, Snapwire Snaps releases "7 free beautiful photos every 7 days." True to their word, the photos on Snapwire Snaps are gorgeous. One thing to note: there are very few images featuring technology on the site.
Ideal for: Consumer, lifestyle, media and fashion.
Models: Few images of people.
Some of our favorites:
Bottom line: Not a lot of photos, but a good site to have in your arsenal.
Why we use it:  SplitShire is run by photographer Daniel Nanescu and features hundreds of original quality images. The one downside to the site is its obtrusive level of advertising. Images on the homepage and category pages have pop up banners when you mouse over them, which makes it hard to view the entire image.
Ideal for: Media & consumer technology
Models: The models on this site are not very diverse, they are almost exclusively caucasian.
Some of our favorites:
Bottom line: Great photos, but the models are pretty homogenous.
Why we use it:  If you are looking for shots of Asian, European and American countryside and cityscapes, Travel Coffee Book is perfect. A lot of the pictures evoke feelings of freedom and exploration and many of the photos give off an exotic and foreign vibe. Photos on this site tend to show people "living" instead of "posing." Overall, the pics feel very authentic and unforced.
Ideal for: International business: APAC and EMEA. Consumer technology.
Models: Very few images featuring models.
Some of our favorites:
Bottom line: Vibrant and colorful photos in beautiful locations.
Why we use it:  This site features a ton of high quality photos that are well organized into categories and sub categories. There are a lot of models posing and they are all very fashion forward and attractive.
Ideal for: Lifestyle and consumer.
Models: Diverse.
Some of our favorites:
Bottom line: Great photos that are a bit "stocky" without being corny.
Why we use it:  PicJumbo has some great photos, but the site is clunky and its easy to click on an ad. Evey which way you turn you are being upsold on premium photos from other sites. If you can make it past the ads, this site is pretty good.
Ideal for: Trendy stock photos that don't have a hipster feel and can be used for depicting B2B situations.
Models: Faces are frequently hidden.
Some of our favorites:
Bottom line: There's a good selection of photos here, but the ads are aggressive.
Why we use it:  This site doesn't have a ton of photos, but many of them take place in professional settings, which is rare for artsy stock photo sites.
Ideal for: B2B, lifestyle, consumer, and outdoorsy brands.
Models: Most photos do not feature models.
Some of our favorites:

Bottom line: This site has some great images of people in offices, but it needs more pictures before it can be a truly useful resource.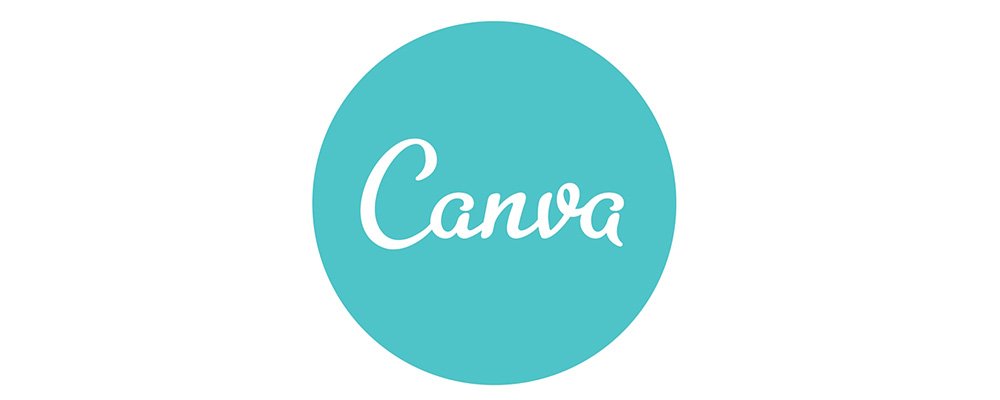 Why we use it:  Canva is a graphic design tool that also houses a wide variety of high-quality images that are available for free and premium download and use. It is organized into categories that provide easy access to the multitude of high-quality photos.
Ideal for: Brands across many industries — especially fashion and lifestyle.
Models: Some photos feature models, while others don't. It's worthy of note that one of Canva's recent efforts is to bring diversity into its library and providing better representation of women in stock photography through the Natural Women Collection. It strives to authentically present women's beauty in a positive light, one that doesn't conform to traditional and mainstream ideas of beauty.
Some of our favorites:
Bottom line: With an admirable mission and some fun and bright images, Canva is worth checking out.
Did we leave your favorite stock photo site off the list? Let us know in the comments and we'll add it.
Ultimately, regardless of the stock photo website you use, you'll need a secure and streamlined file management and sharing system. With DocSend, you'll be able to share secure files while getting real-time, actionable, feedback on document engagement, so you can be in full control of the outcome of your final creative product. Say goodbye to email attachments once and for all, and click here to get started with a free trial of DocSend!